---
Personal Local Service
Custom Packing, Crating, High Value Insurance, Shipping Logistics and Moving Experts.
We are committed to offer you a great customer service to meet every detail of your job
at a cost to fit your budget.

Bulk Moving Boxes (20+) and Supplies offered before each move or shipment.

| | |
| --- | --- |
| Local artist have come to know as the best in town. | Family Owned and Operated And Serving Santa Barbara Since 1985 |

Oprah Approved
We safely shipped over 125 pieces from her auction.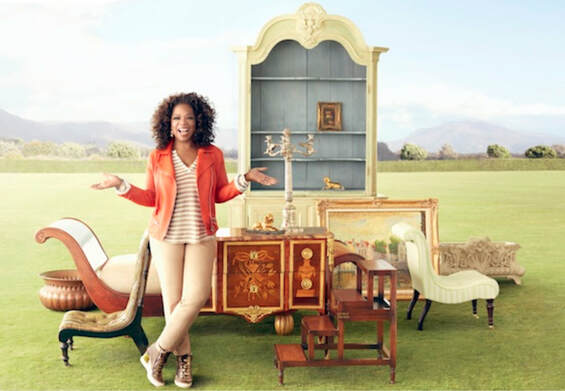 Here's what
Kaminski Auction House had to say about our job for Oprah Winfrey's Auction:
"The Packaging Store of Santa Barbara was a very valuable resource for us after the Oprah Winfrey Collection Auction. We depended on them to pack and ship over 125 items from the sale and all arrived safely to their destination without a single complaint. They were incredibly helpful to us and our customers which made our job so much easier. I would highly recommend their fast, efficient and affordable service."
Diane Riva VP, Director of Marketing Kaminski Auction House

What we do.
We pack and ship what others won't - if it's breakable, oddly shaped or very valuable, then call us. Our custom boxes and crates will ensure that your antiques and fine art pieces arrive in perfect condition. We use proprietary "Packaging Indexes" developed over 25 years of real-world testing. We match techniques and materials to the fragility of the goods, customer specifications, insurance requirements and the shipping environment. The Packaging Store offers solutions at an affordable price using custom boxes, crates and shipping containers, . We also have the packaging expertise to protect fragile goods against harsh overseas shipping environments

About us.
In 1984 Audrey Graziani came to visit her sons Al and Charlie going to school here in Santa Barbara. Al studied business at UCSB and Charlie studied photography at Brooks. While here, she not only fell in love with hiking the mountains and walking the beaches of Santa Barbara, she also did some shopping at the local antique stores. After buying a few furniture pieces, she was faced with having ship them but, there were no local services that offered packing or shipping. Yes, an idea was born and fueled by a franchise ad in the Wall Street Journal. A year later, the Packaging Store in Santa Barbara was open. Audrey ran the store with her two sons while they were going to school. After the boys graduated she continued to run the store with her husband Bill Brown. Today Mom and Bill are enjoying their retirement traveling the world and Charlie is handling the day to day business. It is very common to hear people say that we are known around town as the packing and shipping experts.

---